Felony Offender Information
The information available in this application pertains to Tennessee felony offenders who are or who have been in the custody of the Tennessee Department of Correction. The information is submitted by various jurisdictions within Tennessee. Confirmation and/or elaboration should be obtained from the originating jurisdiction.
Information, such as an individual's current status, location, photo, and active sentences, is available to citizens free of charge.
Official statewide background checks are available from the Tennessee Bureau of Investigation (fees apply).
---
State of Tennessee MyTN App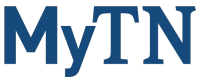 MyTN is a mobile application providing personalized service delivery to Tennesseans through technology solutions. MyTN provides a single point of access to a growing list of services through a secure account - 24/7 access in the palm of your hand!
1. The FOIL app can be found under the Public Safety tab.
2. Click the Felony Offender Information tab.
3. A link at the bottom of the page will navigate you to the FOIL app.